Meet Dr. Josiah Wagner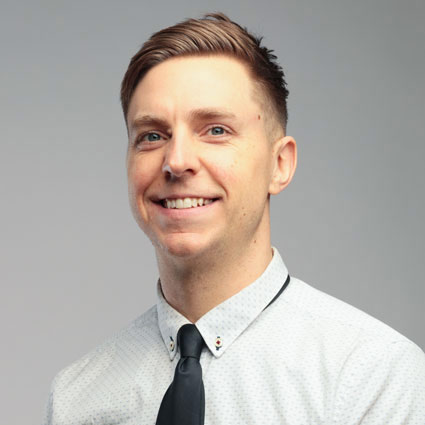 Growing up, Dr. Josiah Wagner was a competitive gymnast until a back injury changed his life at the age of 16. Despite seeking help from multiple doctors, physical therapists, specialists, and holistic practitioners, he lived with daily pain for 20 years. That all changed when he discovered Gonstead chiropractic while studying at Palmer College of Chiropractic in Port Orange, Florida. Even after all of those years of pain, a single adjustment brought him complete relief and sparked a passion in him to master the technique.
The Path to Chiropractic
In his 20s, Dr. Wagner faced additional health challenges, but conventional medicine wasn't providing the help he needed, so he took control of his own health and embarked on a journey of healing through nutrition and alternative medicine. This journey led him to study at the University of Toledo, where he earned a B.S. in Environmental Science and a Master's in Public Health. During his education, he interned at the University Church, which has an eight and a half-acre garden filled with chickens, goats, bees, vegetables, and an herb garden. He also worked at Shared Legacy Farms and the fine dining restaurant, Element 112. At Element 112, Dr. Wagner honed his personal cooking skills and started a successful microgreen business, supplying local restaurants with this sought after produce.
Dr. Wagner's drive to help others led him to
chiropractic care
and its philosophy of health and wellness. According to chiropractic principles, the body is a self-regulating, self-healing organism with all bodily functions being controlled and coordinated by the brain, spinal cord, and nerves that branch throughout the body.
Additional Education & Training
Through his studies in chiropractic school and hundreds of additional hours of graduate level seminars and practice, Dr. Wagner has become proficient in the Gonstead method, and it's obvious that his passion shines through in his work. He enjoys helping people of all ages, from competitive athletes to pregnant mothers, and the everyday person, to achieve their optimal health. He is also dedicated to staying informed about the latest cutting edge developments in holistic healthcare in order to promote healing and wellness for himself and his patents.
Schedule Today
Thanks for visiting our site. I look forward to meeting you in person and learning how we may be of service to you. Contact our office and let's arrange a time to explore your options."

Dr. Josiah Wagner | (419) 535-7818