ABA Family Chiropractic Holistic Health Center, LLC Financial Policy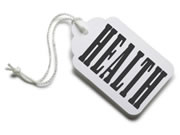 Losing anything, especially your health, will require an investment of your time and money to recover. Once we have an opportunity to evaluate your case, we'll explain what we've found and what we think it will take for you to get well, and just as important, to stay well. We are very upfront about what your care will cost you and have a pay as you go approach. We'll give you a range of what to expect as the cost of your first visit, as well as, the cost of subsequent visits. If you wish to have a more detailed written breakdown of services and fees, we will do that also, but it may delay us getting you in and started (See the 1/1/22 No Surprises Act notice below.) Most importantly, we want to help you return to health, and want to make your experience with our office the best possible.
We offer the ChiroHealth USA discount program for patients' chiropractic services. If your health insurance doesn't cover our chiropractic services, or you will pay for most or all of the services out-of-pocket due to a high deductible and/or co-pays, our CHUSA program is a wonderful alternative. For a $49 per year fee (paid to ChiroHealth USA) you, and any of your family members claimed on your yearly tax return, will receive all chiropractic exams, x-rays, and adjustments at 20% off of our regular fees. For more specifics, call our office and ask any of our receptionists. They will be happy to further explain the program and what your savings will be.
Questions? We're happy to explain everything to you. Give us a call at (419) 535-7818.
You have the right to receive a "Good Faith Estimate" explaining how much your medical care will cost: Under the law, health care providers need to give patients who don't have insurance or who are not using insurance an estimate of the bill for medical items and services. • You have the right to receive a Good Faith Estimate for the total expected cost of any non-emergency items or services. This includes related costs like medical tests, prescription drugs, equipment, and hospital fees. • Make sure your health care provider gives you a Good Faith Estimate in writing at least 1 business day before your medical service or item. You can also ask your health care provider, and any other provider you choose, for a Good Faith Estimate before you schedule an item or service. • If you receive a bill that is at least $400 more than your Good Faith Estimate, you can dispute the bill. • Make sure to save a copy or picture of your Good Faith Estimate. For questions or more information about your right to a Good Faith Estimate, visit www.cms.gov/nosurprises
---
Chiropractor, Toledo | ABA Family Chiropractic | (419) 535-7818