Toledo Chiropractor | ABA Family Chiropractic
Dr. Michael Pickens, Dr. Josiah Wagner and Nancy Pickens, RN, MS (nutrition) Invite You to Stay Well Naturally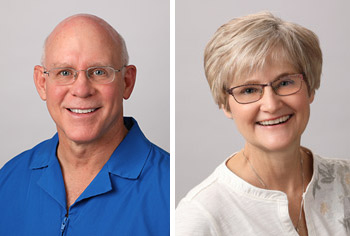 Thanks for visiting! Our holistic healthcare website is especially designed for people in Northwest Ohio sincerely interested in restoring their health and staying well. We are dedicated to helping as many people as possible reach and maintain optimal health and wellness through the highest quality and most comprehensive natural healthcare services available. We believe in a holistic body/mind approach to health and wellness. Your best welfare is the prime motivation in all we do. Therefore, besides helping you safeguard your health, we also intend to be very considerate of your time and finances.
Our Focus on Wellness
We offer a variety of educational resources that will give you and your family the tools to improve your lifestyle, and we intend to be your coaches in guiding you on your journey towards optimal health. We also plan to be a force for positive change in healthcare throughout the community, shifting the focus from disease treatment to prevention and wellness.
Chiropractor, Toledo | ABA Family Chiropractic | (419) 535-7818