About ABA Family Chiropractic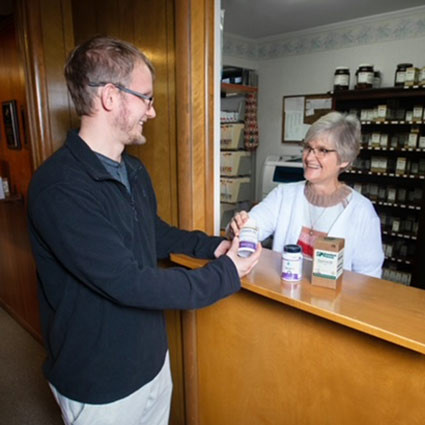 The first thing you should know about ABA Family Chiropractic is that we believe that few cases are too complicated or difficult. Our background includes over 40 years in alternative and holistic healthcare, and chiropractic care, so we have a large toolbox of knowledge that makes us confident that we can provide hope for healing any issue your body may be facing.
When you come in to see us, we want you to feel you're in the right place.
New patients
are regularly impressed by our attention to detail and our ability to provide answers in cases that may have been deemed too complicated or uncorrectable by other providers.
Conveniently located in the Toledo area, we pride ourselves in being able to give a precise professional recommendation to our patients as we take the time to discover exactly how we can help. To us, providing an extremely thorough evaluation upfront is worth it as it helps us understand how to ensure a successful outcome and build a close lasting relationship with you.
MEET OUR TEAM

Empathy and Integrity
The transparency with which we operate stands out as we have a high standard of integrity and are extremely persistent in trying to get the best results for our patients. Plus, since each member of the ABA Family Chiropractic staff has dealt with their own health challenges, we are intentional about creating a warm and accepting environment where hope and inspiration reside.
There are many testimonies from our patients who felt hopeless before coming in. We have corrected numerous painful conditions, digestive problems, allergies, eczema, elevated cholesterol, blood sugar problems, and more.
Honest Communication
Whatever care you need, we hope that from the moment you walk in our office, you will know that we will do anything we can to help, even if that means referring you to another practitioner. Our foundation of honest communication and empathy will inspire confidence in our competency to treat you and the quality of our work overall.
Getting Started
On an initial visit, we typically take around 90 minutes to understand your health complaints and goals, plus provide treatment at the end of the visit, so hopefully you walk away already feeling better than when you came in.
Contact us now to schedule your first visit!

About ABA Family Chiropractic | (419) 535-7818